---
Programs
Below are some upcoming programs. For a full listing of upcoming programs, please check our calendar.

Thursdays at 2:00pm: Virtual Chair Yoga
No prior yoga experience required.
Improve strength, flexibility and balance.
Reduce stress and improve mental clarity.
Opportunity to meet people and socialize.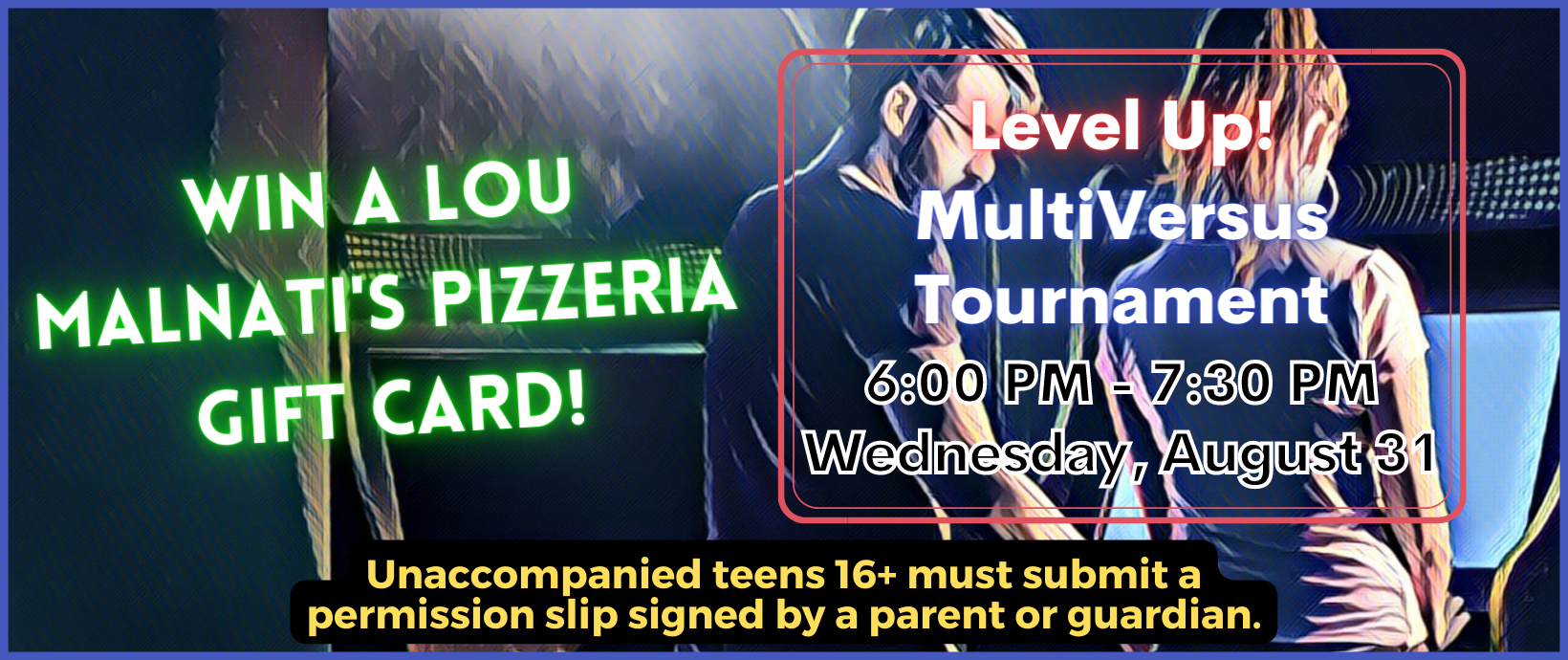 Wednesday, August 31| 6:30 PM: Level Up! MultiVersus Tournament (16+)
Level up with some friendly competition and casual matches with other local gamers! Adults and Young Adults (16+) are invited to participate in a friendly tournament for the new free-to-play brawler fighting game MultiVersus for PlayStation 5. The winner will earn a gift card for Lou Malnati's Pizzeria!*
Unaccompanied teens 16+ must submit a permission slip signed by a parent or guardian to attend. Ask the Popular Services or Youth Services desk for permission slips.
*There must be a minimum of 6 participants for a prize to be awarded.
The library will provide consoles, games, and controllers.
On-Demand Recordings:
---
Suggested Reading Lists

Promoting Diversity in Literature
We hope that these selections will educate and encourage a dialogue for sharing ideas, fears, concerns and initiatives with those around us.
---
---