---
Programs
Below are some upcoming programs. For a full listing of upcoming programs, please check our calendar.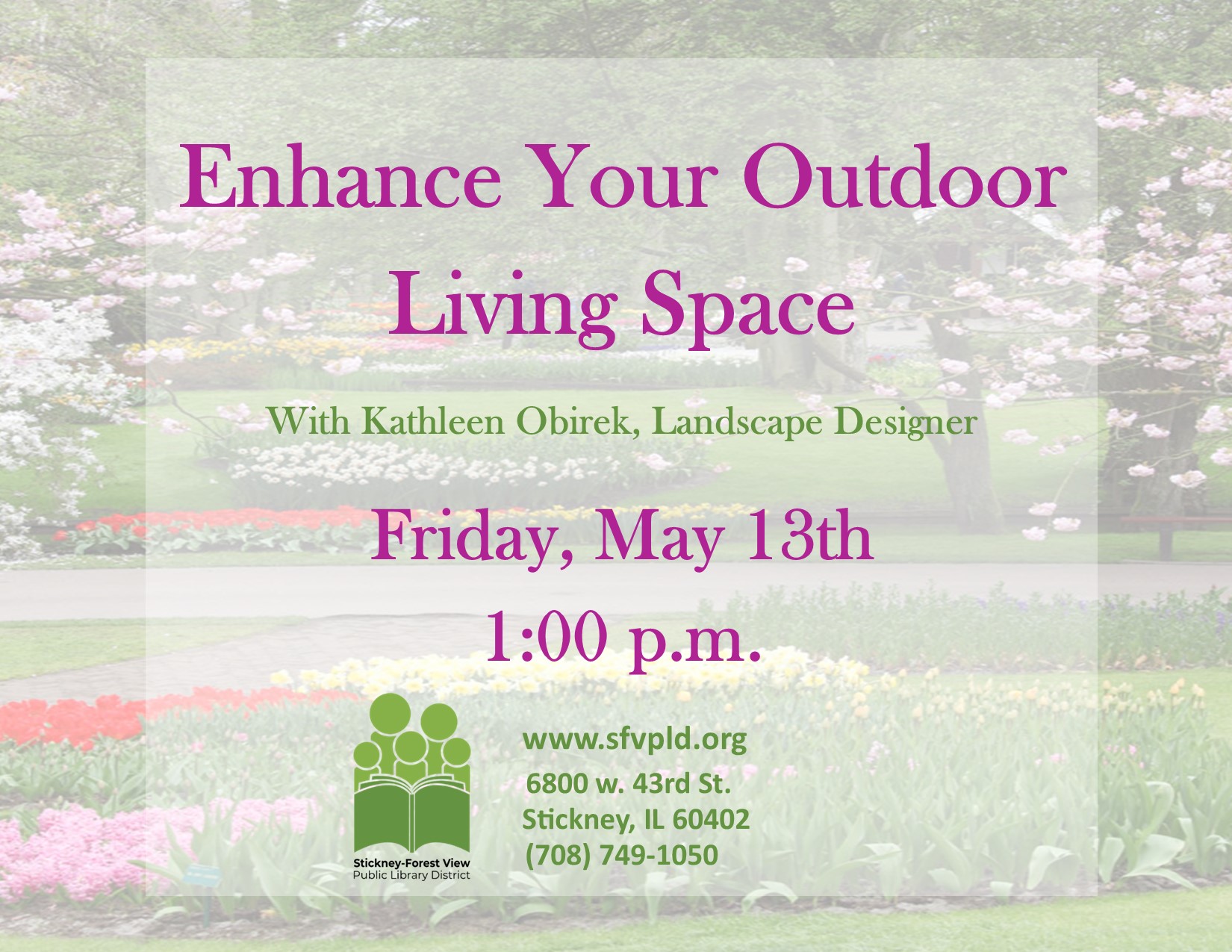 Friday, May 13 at 1:00 PM: Enhance Your Outdoor Living Space on a Small Budget for a Huge Impact
Landscape designer Kathleen Obirek presents clever ideas on how to refresh and renew areas in your front and back yards. Un-do, re-do and up-do your home landscape. Register in advance for a spot and a copy of "The Gardener's Idea Book." Join us in the Community Room!

Thursdays at 2:00pm: Virtual Chair Yoga
No prior yoga experience required.
Improve strength, flexibility and balance.
Reduce stress and improve mental clarity.
Opportunity to meet people and socialize.
Friday, May 20 at 1:00 PM: Manage Your Stress
Enter your golden years with everything you need to know about aging. Rachelle Blough of Ahva Care of Stickney joins us in the Community Room to help you prepare to age with grace.
On-Demand Recordings:
---
Suggested Reading Lists

Promoting Diversity in Literature
We hope that these selections will educate and encourage a dialogue for sharing ideas, fears, concerns and initiatives with those around us.
---
---