McDonald's Night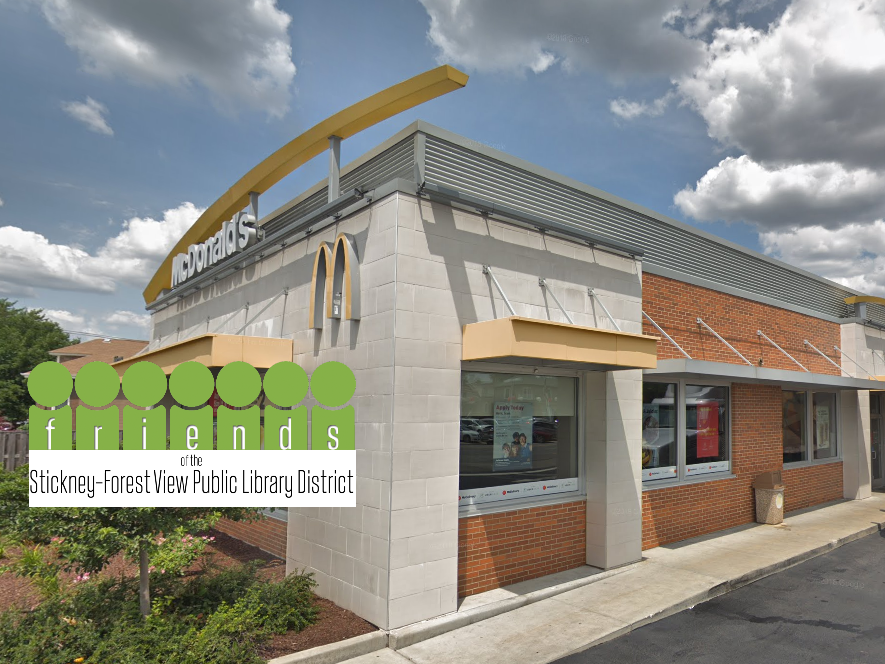 McDonald's Night
The Friends of the Library are having another McDonald's Night fundraiser on Wednesday, September 28th, from 4:00 to 7:00 p.m. Stop by the library and pick up a flyer, or print one of your own using this PDF. The PDF has two flyers, one for you and one for a friend. :)
---
Holiday Craft & Vendor Fair
The Friends of the Library will be having a Holiday Craft & Vendor Fair inside the Library on Saturday, October 29th, from 10:00 a.m. to 2:00 p.m. If you would like to take part in this event, you can download, print, and submit this application form. Spaces cost $20.00 and spaces with a table cost $25.00.
Checks and applications can be mailed to or dropped off at the Library. Or you can pay for the space using the Friends of the Library Square Store online.
---
Friends of the Library
Thank you to those of you who came out to our relaxing summer garden party, June 9th, at 6:30 p.m. We had live music and light refreshments. We will be scheduling other social gatherings for the Friends in the future.
The Friends of the Library understand the importance of a well-funded public Library, and they offer their support and encourage yours! By becoming a member, you ensure that our Library will be able to continue to provide the quality of resources and programming you have come to expect.

To get started, simply fill out the application below. Thank you for being a Friend!



Who Are the Friends?

The Friends of the Library (FOTL) is a non-profit grassroots organization dedicated to promoting our library as an essential institution of our society. Our volunteer members advocate, educate, & raise funds on behalf of the Library, its patrons, & the larger Stickney-Forest View community.

The organization embraces the principle that the Library is a cornerstone within the Stickney-Forest View community. It raises funds to provide gifts such as new programs, equipment, and materials for the library. The Friends offer used books and magazines for sale throughout the year, as well as host regular fundraisers.

Why Join the Friends?

The Friends of the Library offers free memberships. When you join, you'll:
Have the opportunity to become a board member of a non-profit organization – a great resume builder!

Obtain work experience & references,

Manage annual book drives & ongoing book sales,

Plan and lead fundraising events,

Sponsor lively cultural events and educational programs for
Library users.
---
Friends of the Library Meetings
Come join us and meet some friends

The Friends of the Library meet six times per year, on the second Saturday every other month at 10:30 a.m. We will try to meet in person if possible, but due to the pandemic we may need to meet virtually using Zoom.
January 8th, 2022

March 12th, 2022

May 14th, 2022

July 9th, 2022d

September 10th, 2022

November 12th, 2022
---