Explore More Illinois

New museum discounts (self-service)


Explore More Illinois is a new program presented by RAILS (Reaching Across Illinois Library System) to bring you more museum discounts! Click here or on the 'Explore More Illinois' to see the current offers.

Login with user ID (library card number) and PIN (last four numbers of your phone number*). Input your desired date. Click on 'Offers' to see that facility's available deal(s). You can have two active reservations per library card. Please cancel your reservation(s) if unable to attend, otherwise the reservation will count as being used. Remember that once you print or download your pass you cannot cancel your reservation.

Includes offers for:
This list was last updated on May 9, 2019. The list of participating and attractions and their offers are subject to change, Please log into Explore More Illinois to see the most current offerings.
* For assistance with your PIN number, please call the Circulation Department at 708-749-1050 x100
---
Museum Adventure Pass

Discounts on admission, parking, gift shops, and more!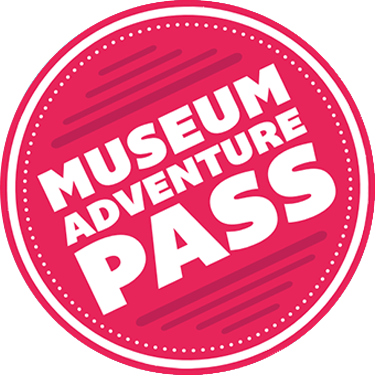 Museum Adventure Passes provide discounted admission to unique cultural destinations throughout the Chicago area to all valid Stickney-Forest View Public Library District card holders.

This special opportunity is made possible by a generous contribution from Macy's, the participating cultural organizations, and the DuPage, SWAN, and North Suburban Library Systems.

Among the participating museums are:
Blackouts: Lizzadro Museum of Lapidary Art (Elmhurst)

To begin your Museum Adventure, visit our Library to check out a pass, which is good for one week (7 days). Admission offers vary per museum, a full list can be found on the Museum Pass website. Passes are restricted to adult (18+) Stickney-Forest View patrons only. Only one pass per family per week. Passes are only given out in person on a first come, first served basis. Reserving passes is not possible, but you may call ahead to check current availability.

For more information and a full list of the participating museums, hours, and websites, please visit:
http://www.museumadventure.org
---
---