TAKE HOME TECH
Welcome to the Stickney-Forest View Public Library District's Take Home Tech Collection. Items in this collection are non-traditional library items that complement our mission to enrich the community, creating an environment that supports life-long learning. A Take Home Tech item may be checked out by a SFVPLD cardholder whose card is in good standing and is over the age of 18. The item may not be renewed.
What do you need to know?
Items in this collection circulate for 3 weeks

Items must be checked out/returned at the Circulation Desk

All items in this collection are reserved for SFVPLD patrons
If you have suggestions for new items to add to the Library, please feel free to email us at reference@sfvpld.org.
Browse the collection here: TAKE HOME TECH
---

---
For more details, click on the TAKE HOME TECH title.
BONAOK KARAOKE MICROPHONE
Party over here, party over there! The BONAOK Karaoke Microphone has three layers of filter head, which can greatly reduce the noise produced when singing. And it uses denoising technology that filters air flow and wind noise effectively, allowing you to always sing with perfect clarity. Not only a separate mic, also a portable powerful wireless Bluetooth speaker. You can play music from Bluetooth devices,micro SD card or include audio cable from various of devices and Apps. Bring it everywhere you go and enjoy the high quality music anywhere and anytime!

CD BOOM BOX
This Sony Bluetooth Boombox includes classic sterio boombox with CD/Cassette/Radio and wireless bluetood receiver for streaming music.
C-PEN READER
The ReaderPen, from C-Pen, is a major breakthrough for anyone learning English, Spanish, or French, and it's a lifesaver for people with reading difficulties such as dyslexia. The ReaderPen is a totally portable, text-to-speech scanner with a human-like digital voice. Read definitions from several different built-in dictionaries, including the Collins English Dictionary and Oxford Primary Dictionary. Simply pass the ReaderPen's nib across a word and it instantly displays the definition while reading it aloud. The ReaderPen's scan storage also makes it a valuable notetaking and revision tool for students, teachers, and professionals.

DIGITAL MAGNIFIER
The digital magnifier allows individuals to experience greate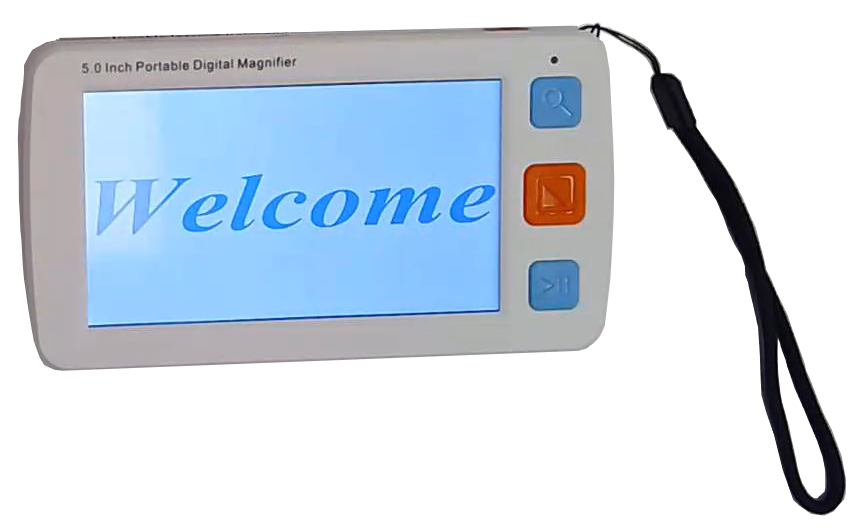 r ease when reading, writing, and viewing maps. The device can magnify 4X, 8X, 16X, 24X, and 32X and also has 17 different color modes for people with for low vision, color blindness and amblyopia.

ENGLISH COURSE ----CURSON DE INGLES-APRENDER INGLES BASICO
This English course is recorded on a modern Ultra Flat mp3 player, the size of a Credit card. You can carry it in a pocket.Thanks to a modern player and our Ultra Flat Mp3 you will be able to learn English wherever you are and whenever you want. 90 Lessons in the palm of your hand. English Course Spanish Edition. EA English Anywhere, The easiest, most practical and simple English Course you have ever seen.

Nuestro curso de inglés viene grabado en un reproductor moderno mp3 Ultra Plano, del tamaño de una tarjeta de Crédito. Lo puedes llevar en un bolsillo.Gracias a un reproductor moderno y nuestro Mp3 Ultra Plano vas a poder aprender inglés donde quieras que estes y cuando quieras. 90 Lecciones en la palma de tu mano. Curso Inglés Edición Española. EA English Anywhere, El Curso de Ingles más fácil, práctico y sencillo que nunca hayas visto.

INSTANT POT
An Instant Pot is a pressure cooker, slow-cooker, rice cooker, and yogurt maker all in one package. 10+ safety features and timed cooking programs let you "set it and forget it," freeing you to do other things while the Instant Pot cooks your dinner safely and quickly, with minimal mess and easy clean up. Making dinner just got easier!

POCKETALK CLASSIC LANGUAGE TRANSLATOR DEVICE
Equipped with Bluetooth compatibilities, powerful dual speakers and noise-cancelling dual microphones, Pocketalk will pick up every word you speak, even in the busiest of cities or crowded cafés. The large touch-screen makes Pocketalk simple to use and offers users a speech to text display of conversations. Its simple and intuitive interface allows you to select languages and adjust any settings with a few taps. With a full seven hours of usage or up to ten days in sleep mode, Pocketalk has a long reliable battery life.

SMARTBOOK™
The SmartBook™ combines the functionality of a traditional Chromebook, along with the ease of use of a tablet and a touch screen. Patrons will now have both a device and internet access to complete schoolwork, job searches, attend virtual programs and more!

ROKU
Roku devices provide easy access to free TV, live news, sports, movies, and more, so you can be confident that you won't miss a thing. The library has subscriptions to NETFLIX and VUDU so you can try them out.

VZ-R HDMI/USB Dual Mode 8MP Document Camera captures all your material — documents, textbooks, artwork, devices, and 3D objects — and streams real-time images directly to your TV, monitor, or projector via HDMI, skipping the need for a computer. It also features a USB connection for using with a computer.
WIFI HOTSPOT
WiFi hotspots are Internet access points that allow you to connect to free internet service in your home or other locations using your computer, smartphone or other devices. Stream and surf from anywhere!
---